6 Basic Knife Tips For – Safely – Getting Your Kitchen Chopping Kicks
We use them every day, and we rarely take the time to really appreciate them. We take for granted that they'll always be sharp, sturdy, and ready to go. Kitchen knives are something we, let's face it, just expect to do their job.
But are we really doing our part? Have we put as much steady effort into mastering the techniques that allow us to really cut, chop, dice, mince, julienne, and chiffonade with skill?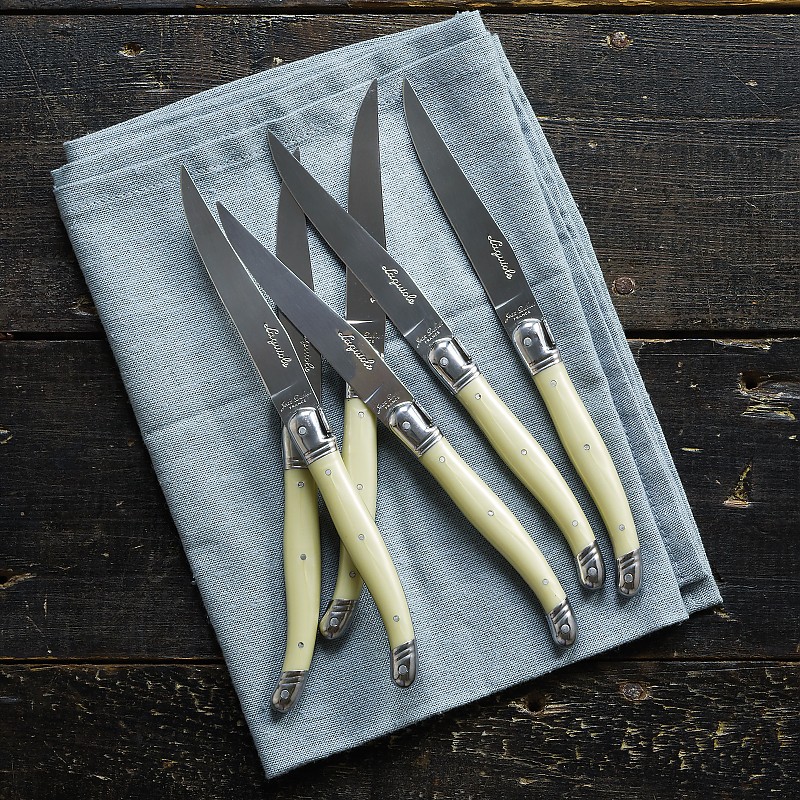 Maybe we have, but maybe we haven't. So, we've pulled together 6 sharp kitchen knife tips every person should know, and we've done our best to keep things from getting dull.
You might not need as many knifes as you think: While there are specialized knives for just about everything – like an oyster knife – you really only need three essential knives and a honing rod to do most things. Typically, you need an 8- or 10-inch chef's knife, a 3- or 4-inch paring knife, and a bread knife.
Always keep your knife sharp: It seems counterintuitive, but a sharp knife is actually less likely to cause injury than a dull one. So, sharpen your knives regularly to prevent injury. A honing rod is a great way to do some basic sharpening, but an actual knife sharpener is something you should run your knives through on occasion.
Cut on a stable surface, and cut your item to be sturdy: A stable surface doesn't slide or move preventing injury – that's pretty much common sense. Also, fruits and veggies tend to be round, so make your entire cut job easier by finding a way to create flat sides for cutting. Typically, you end up halving things and laying the flat side down for additional chopping. This also makes more difficult chopping techniques easier to execute.
Make a claw with one hand to hold the item being cut: By making a claw shape with your hand, you can keep the tips of your fingers out of the way of the knife. Also, you can use your knuckles as a guide while cutting. For a visual on this and more, check out this video on Basic Knife Skills.
Practice and/or learn to dice, mince, julienne, and chiffonade: Most people can dice and mince, but also learn the more advanced julienne and chiffonade techniques. They'll add a little something extra to your repertoire. Also, practice makes perfect, so don't just be good at dicing, be great at it. Here's a video to learn a few of the techniques.
Slice steak beautifully: It's no secret that our favorite knife around here is any knife used to slice one of our tender steaks. We like to refer to this skill as the "Art of Carving". For a simple, how-to on this art form, check out page 9 of our Steak Book.
Cheers to safe, effective, and tasty knife skills.