A Merry Little Christmas Dinner Menu Guide
Tags :
entertaining, 
holiday 
There's nothing quite like the joy we feel when we're finally all together again for Christmas dinner. It's a celebration we look forward to all year long so it's never too early to begin thinking about Christmas dinner menu ideas.
Christmas Dinner Entrée Ideas
A beautifully prepared main entrée is the centerpiece of a truly unforgettable meal so it makes sense to choose an entrée you know will be a hit! Whether your crew prefers Prime Rib Roast, Ham, Chateaubriand, or something different, plan your Christmas dinner menu early to ensure you have time to find and prepare the perfect main dish. A few of our favorite Christmas dinner entrée ideas include:
Christmas Dinner Side Dish Ideas
Stay jolly all season long and choose Christmas dinner side dishes with ingredients you know you can acquire easily or just have to simply heat and serve. No one (but Santa) will have to know you saved yourself a little time in the kitchen, and you'll have more time to spend with those you love!
Christmas Dinner Menu Ideas
Every year, Christmas dinner promises to deliver a hearty meal filled with festive spirit and delicious dishes. Start a new Christmas tradition your family will love with these mouthwatering Christmas dinner menu ideas.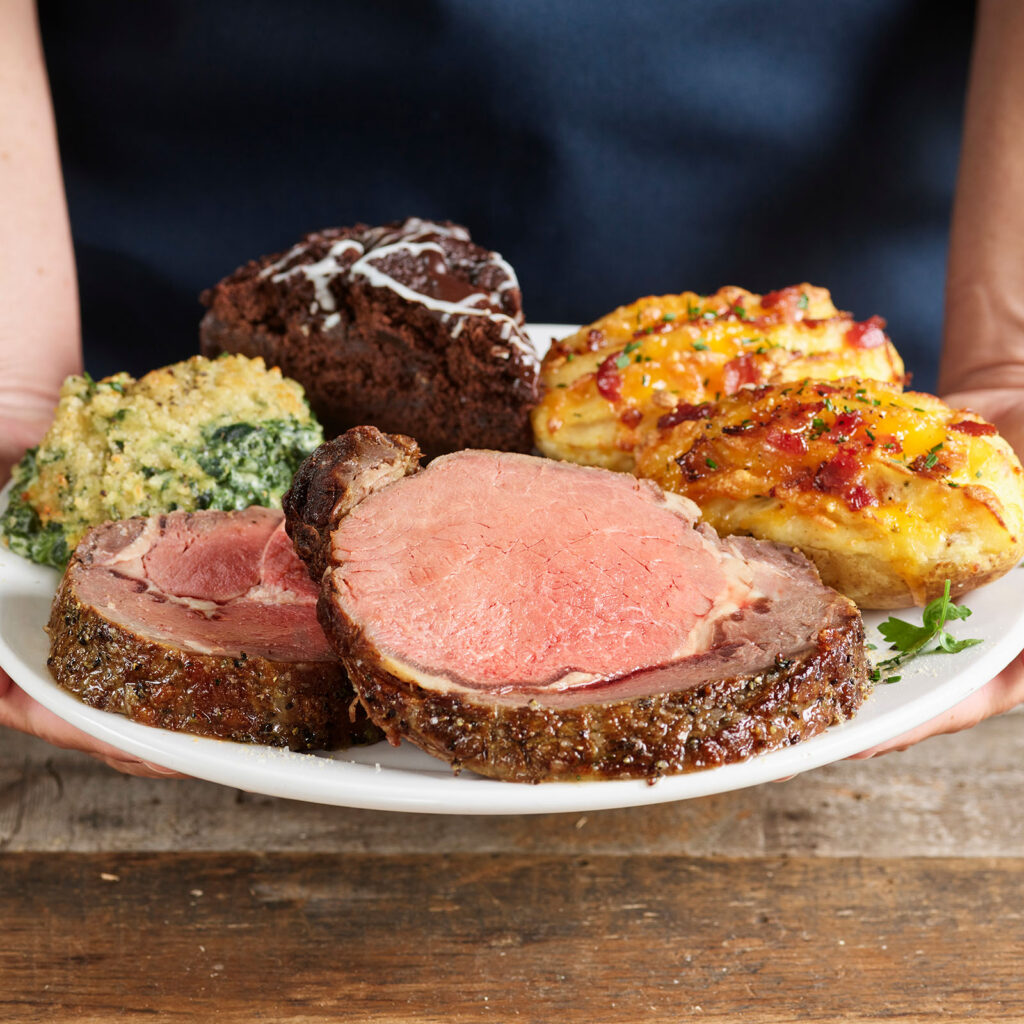 Easy Christmas Dinner Menu
Is time in short supply this year? Save yourself a little effort and energy and opt for an easy Christmas dinner menu with an assortment of delicious holiday favorites you can heat and serve.
Traditional Christmas Dinner Menu
Christmas dinner menus vary from family to family, but there are some traditional Christmas dinner menu staples that we all love. What do you and your family consider a traditional Christmas dinner menu?
Whatever you plan for your Christmas dinner menu, we wish you a Merry Christmas and a Happy and Prosperous New Year.