Basketball Watch Party Checklist
Tags :
entertaining, 
game day 
March basketball is here, and with it are plenty of opportunities for you to sink the winning shot by hosting a stellar watch party. Your crew has already been invited, your favorite jersey is ready and you could not be more stoked to watch the big game…but time is running short and you're feeling caught in a full court press when it comes to party ideas.
Never fear! We're here on defense with our Watch Party Checklist, to serve up the best watch party ideas, easy party foods and tried and true party food favorites that will make you the triple threat host with the most. Follow these great tips for a watch party your people will be talking about long after the big game.
Curate the Court
There's nothing worse than finding yourself stuck at a party with no atmosphere. Avoid this watch party faux pas by setting the tone and getting into the spirit! Pull out a few old basketball trophies from years past and use them as centerpieces, or pick up a few small toy basketballs and place them on the table in between your party food favorites. Pick up a few basketball balloons and place them around the viewing area, and wear your favorite team's jersey. Don't forget to put a basketball hoop on top of your trash can – and save yourself a little clean up!
Turn up the Tunes
One of the best parts about attending a watch party is enjoying a sport you love with other enthusiasts. Regardless of who wins or loses, the camaraderie we feel is almost tangible. Make sure to pack your party playlist with songs that will pump you and your guests up in between plays. Make sure to include new and vintage favorites for a mix that will please everyone.
Get in the Game
Watching the game is the main event, but the best watch parties are the ones that have that little something extra, right? Make a trivia game print out for your guests, and award the winner with a basketball trophy centerpiece from your table. Or print out brackets, and have them readily available for your guests to fill out for prizes.
Feed the Fans
A fed fan is a loyal fan, right? We're with you. Don't get caught cherry-picking by waiting to plan your menu until the last possible moment. Instead, think through your options and serve up easy party foods that crush cravings and require little preparation.
For tasty appetizers with minimal prep, try one of these party food favorites:
For the main event, serve up fierce flavor in easy to eat options, such as: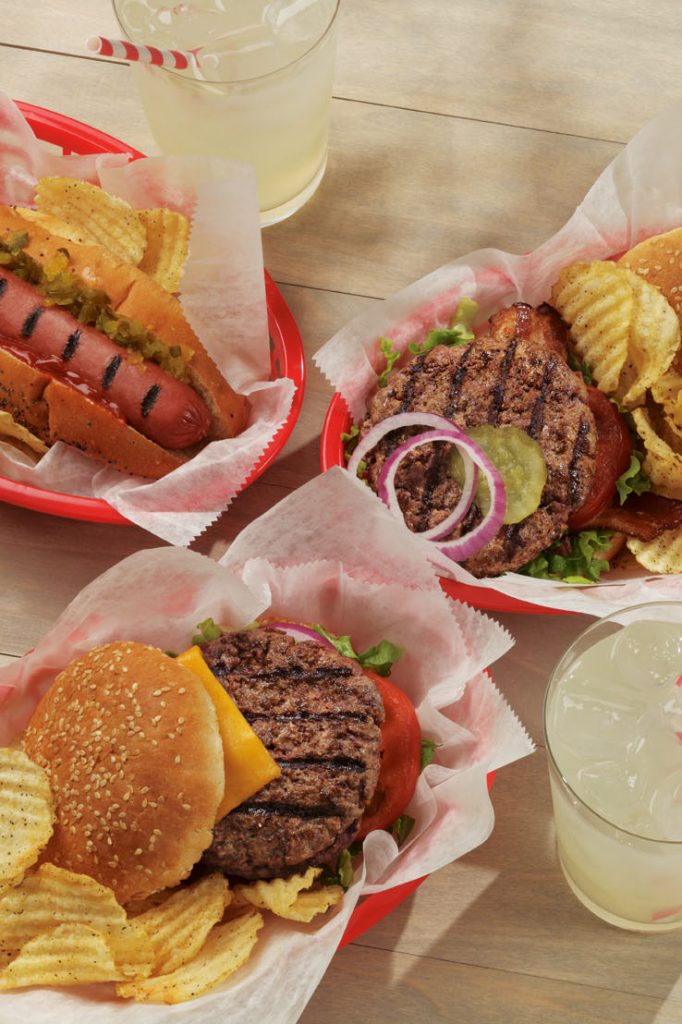 Keep our Watch Party Checklist handy and don't forget to order your party food favorites for delivery a few days before your event.
We think you're ready for the final buzzer! With these fresh party ideas in your back pocket, you won't need a buzzer beater.
Because your watch party? It's nothing but net.