Every Night is Steak Night
Tags :
recipes, 
steak 
Steak Dinner
Truly great steak dinners start with a flavorful, high-quality steak. Filet Mignon, Ribeyes, T-Bones, Kansas City Strips, Porterhouse Steaks or Top Sirloins are sure to impress everyone sharing your table. Make sure you have plenty of variety on hand with the Family Steak Night for 4. Packed with everything you need for several steak nights, this assortment of 24 mouthwatering steaks serves all you need to bring the steakhouse experience to your house.
If you prefer your steak dinner to be a more intimate affair, the Essential Duo Junior is an excellent choice. This collection of great steaks includes steak lover favorites: Filet Mignon, Top Sirloins, Ribeyes and Kansas City Strips.
For those who enjoy steak kabobs, stir fry, or even steak sandwiches best, opt for Tenderloin Filet Mignon Tips. Small bites of Filet Mignon. Big flavor.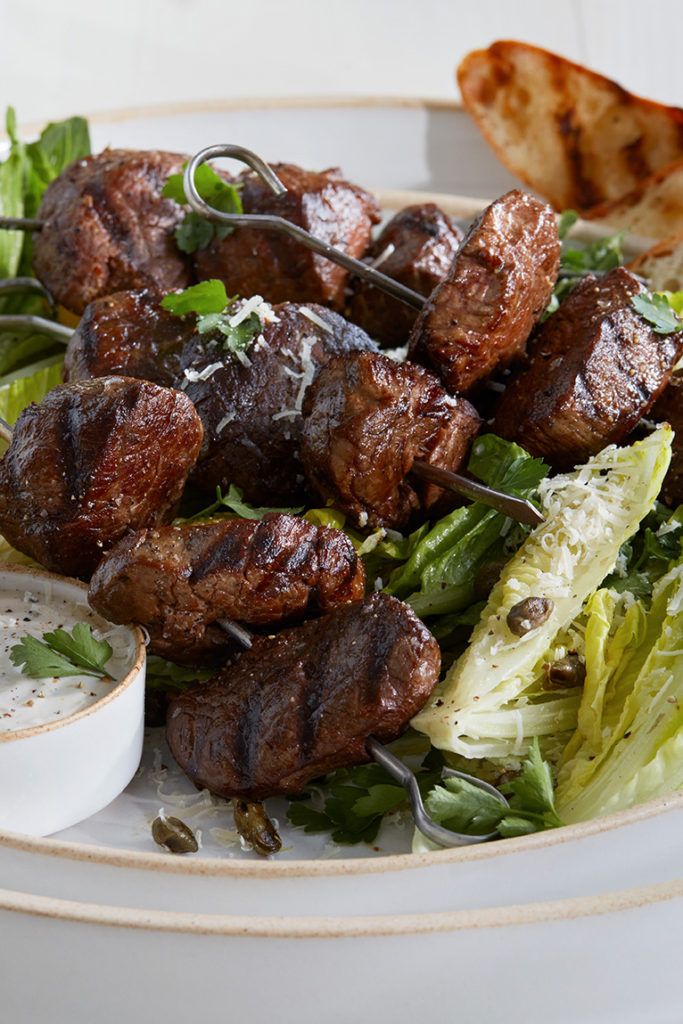 Steak Dinner Ideas
Once you choose the cuts you'll be grilling, make sure to start steak night on the right foot. You may have grilled steaks hundreds of times but following our expert tips will help ensure you serve up a great steak, every time.
Choose sides to complement your steak, but don't forget that when it comes to steak night, it makes sense to work smart. You know you'll be spending time at the grill, so consider choosing options that give you more time to spend enjoying your evening. Loaded Twice Baked Potatoes, Creamed Corn, or Creamed Spinach are all delicious options that require little prep on your end. Just pop each dish in the oven for the appropriate time to heat and serve!
Steak Dinner Recipes
It's hard to imagine, but if your steak night has started to feel a little repetitive, it may be time to introduce some new steak dinner recipes to your repertoire! When selecting new steak recipes to try, be sure to take into consideration the amount of time needed to prep your steaks, as well as any unusual ingredients you might not have on hand. Look over your recipe in plenty of time to pick up any ingredients you need, and you'll be set for a great steak night!
Save yourself a scroll (and time); try one of our customer favorite fresh steak dinner recipes:
Now it's time to get your grill fired up to have steak night, every night.