How to Serve the Best Thanksgiving Dinner Ever
Tags :
entertaining, 
thanksgiving 
Thanksgiving dinner.  With a tradition centered around delicious, filling Thanksgiving food and sharing a meal with loved ones, we can certainly see why this is one of the most well-loved American holiday meals. From the perfectly roasted turkey to the creamy mashed potatoes and gravy, to the crimson cranberry sauce and everyone's favorite pumpkin pie, Thanksgiving dinner is the pinnacle of holiday meals.
That being said, it is also one of the more stressful meals to plan and prepare. Don't worry, we're here to help with How to Serve the Best Thanksgiving Dinner Ever. Follow our simple steps, then sit back and enjoy!
Trim the Table
Every successful holiday meal begins with a gorgeous table, and Thanksgiving is no different. First, determine how many Thanksgiving guests you will have and plan how you will seat your guests. Once you know how many tables and table centerpieces you will need, choose a simple theme.
Start with your tablecloth or table runner and build from there. Decorations which incorporate the harvest are always appropriate, as are centerpieces which incorporate autumn leaves, small pumpkins, candles, etc. Alternatively, choose a color palette like rich jewel tones, or warm colors, and build your centerpieces around those colors.
You can make this as simple or as elaborate as you would like!!
Choose the Turkey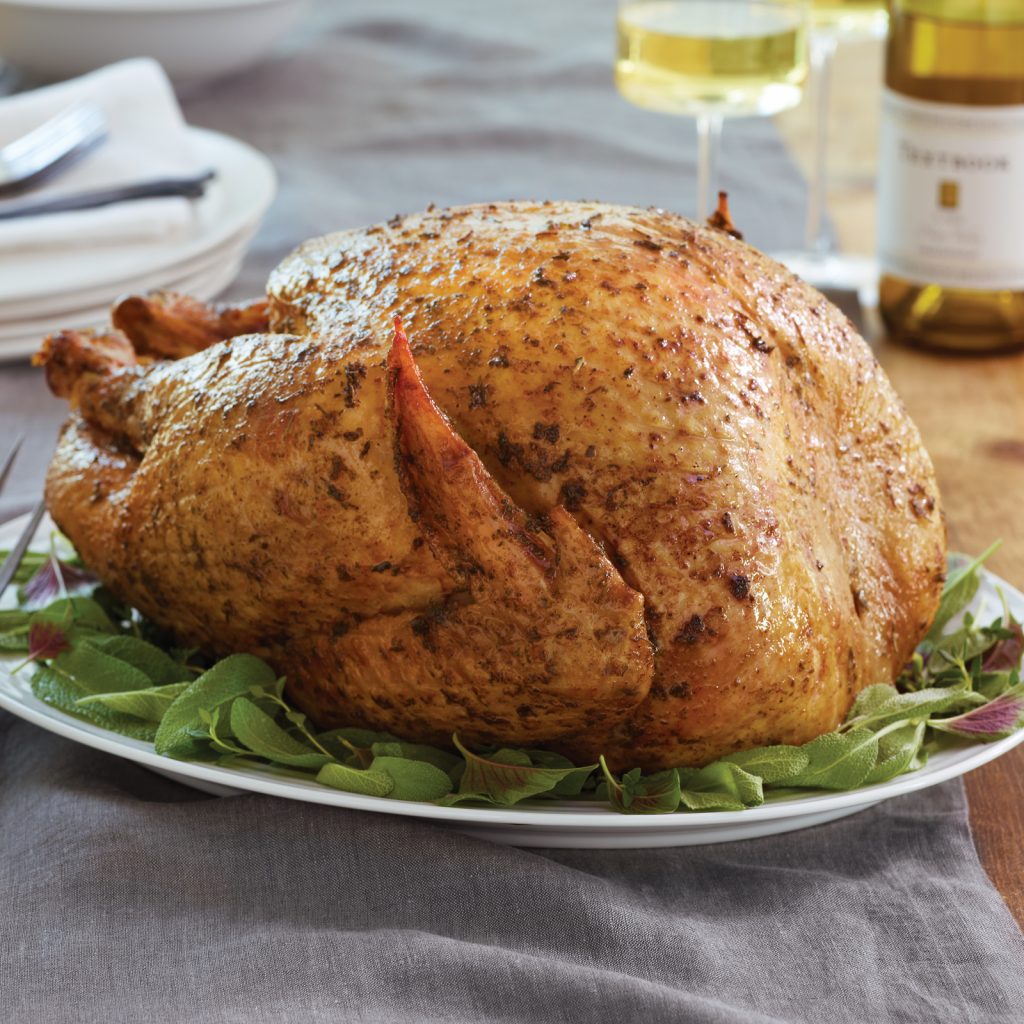 It wouldn't be a traditional dinner without the Thanksgiving turkey, so choose yours early and make sure you are well versed in how to prepare it! You could go with a more traditional method, but we recommend skipping the headache (and grocery store rush) and order your fully cooked turkey online! Is there anything worse than trudging through overcrowded grocery stores with hundreds of other people in search of the perfect turkey? We think not!
We recommend either:
Slow-roasted with a blend of herbs to enrich and seal in the flavor, this fully cooked 10-12 lb turkey is perfect for your family meal.
We love this 9-11 lb fully cooked hickory-smoked turkey. First, it is cured with natural brown sugar, honey and whole spices, then slow-smoked to perfection.
Serve Succulent Sides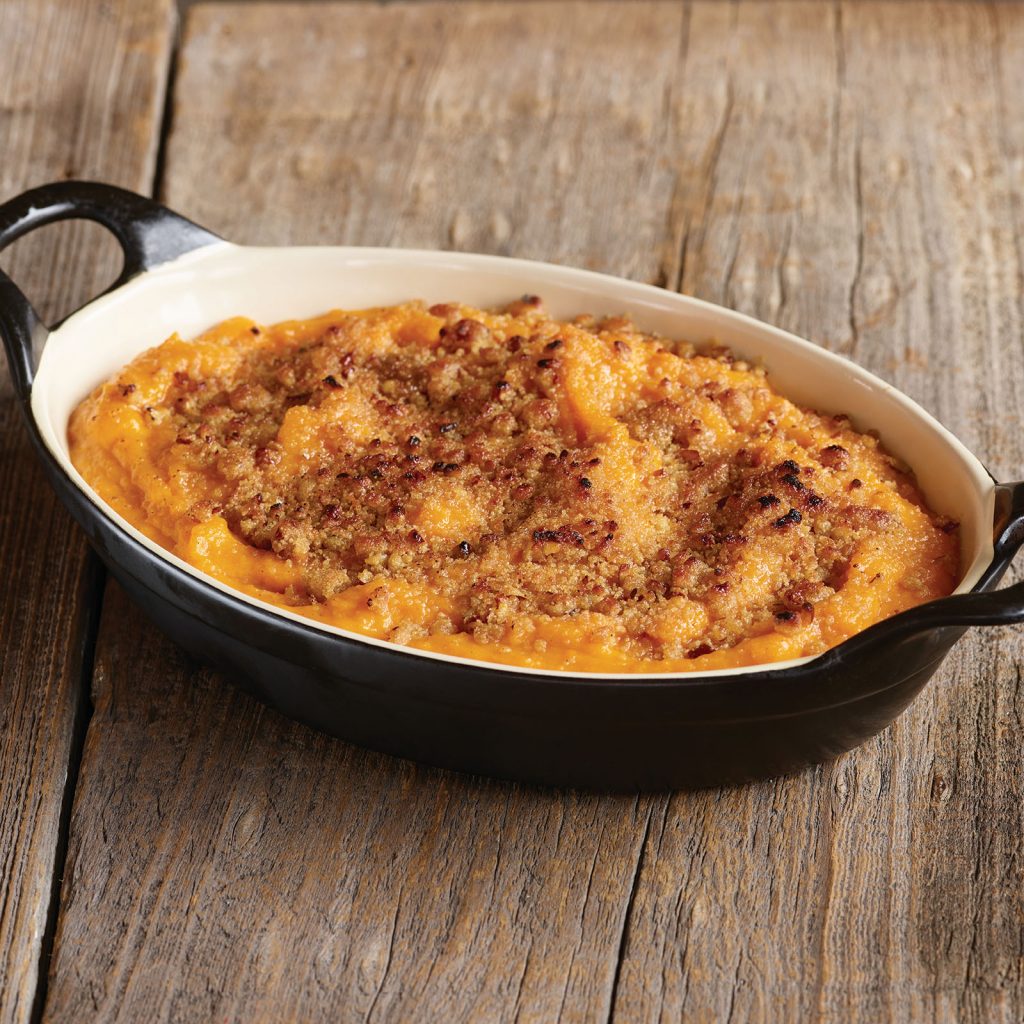 What Thanksgiving celebration would be complete without a smattering of the best lip-smacking sides to round out the feast? Most traditional Thanksgiving menus include: turkey, turkey stuffing, mashed potatoes, gravy, corn, green beans, cranberry sauce, rolls and of course, pumpkin pie.
We've discovered that the trick to the best Thanksgiving dinner ever is to serve those traditional holiday sides everyone loves, while also including some new side items that will become a Thanksgiving food staple for your crew.
We've put together a curated list of our favorite Thanksgiving sides:
Every holiday meal could use a little more green, right? Tender spinach is gently blended with onions, cream, butter and Italian cheeses to serve a fresh Thanksgiving food idea you'll love.
Creamy, gourmet green bean casserole that you simply heat and serve…need we say more? Comfort food takes on a whole new meaning with this favorite dish.
This may not be on your "traditional Thanksgiving" menu, but it should be! Fresh sweet potatoes, creamed with butter and brown sugar then topped with a Dutch crust of brown sugar, pecans, and walnuts… Is your mouth watering yet?
Kick the cans to the curb and take your Thanksgiving food up a notch with our favorite creamed corn recipe. Fresh white corn, mixed with butter, cream, Asiago cheese and topped with a dash of maple syrup.
Dish up Dessert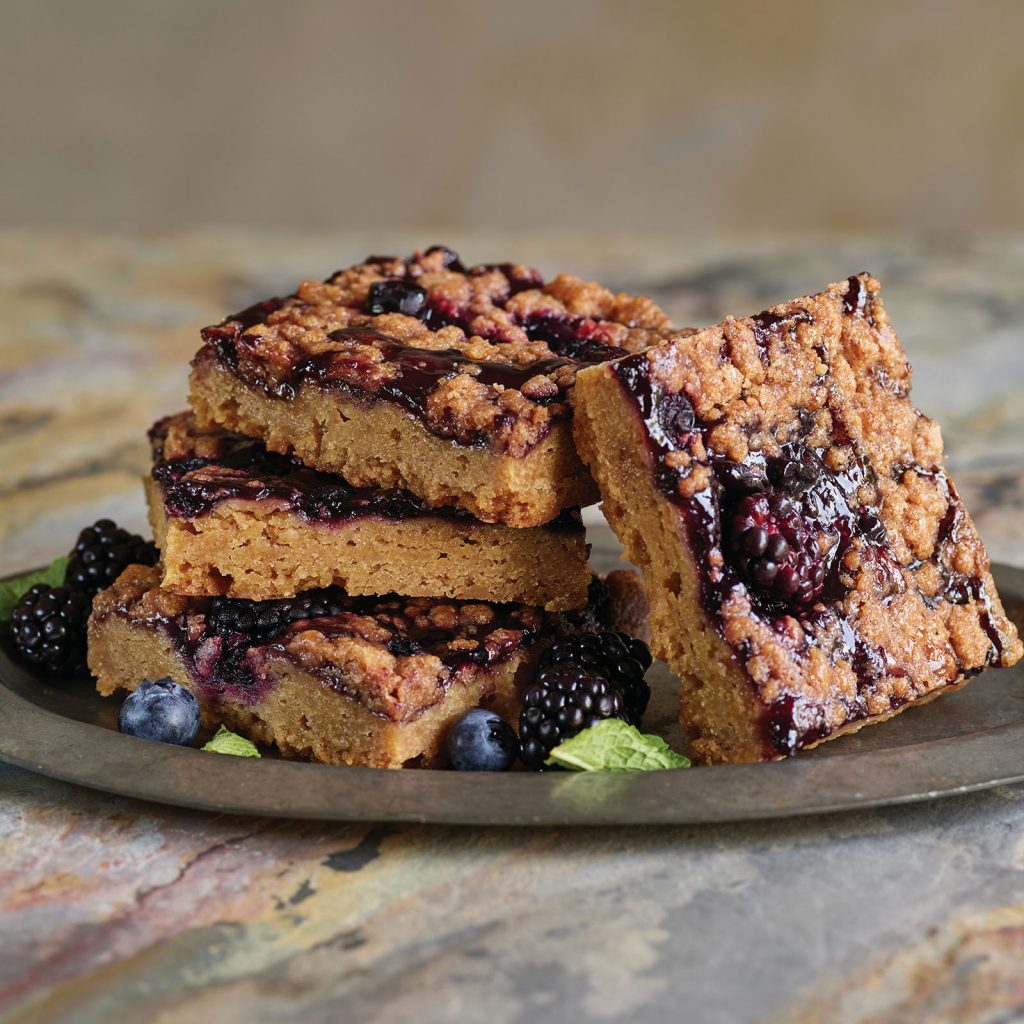 Pumpkin pie is wonderful, but we like to add a little fresh flavor to our table every year. This year, consider adding one of our sweet treats and a little diversity to your dessert tray.
Two-layer lemon cream cake, draped with buttercream and topped with white chocolate shavings. Your Thanksgiving guests who aren't pumpkin fans will thank you for this sweet, fresh option.
This delicious dessert bar includes blueberry and raspberry preserves, mixed with whole blackberries and baked into a buttery crust…you might want to order two!
You're ready to serve the best Thanksgiving dinner ever! Tell us in the comments below – what are you most thankful for this year?