Kansas City Steak Cook Team Competitor Profile: Chef John Corey
We're continuing our introductions of the star-studded team we've put together for the World Food Championships in Orange Beach, Alabama from November 9-13.
Our Kansas City Steak Cook Team is first in class, in part because of today's competitor: Chef John Corey.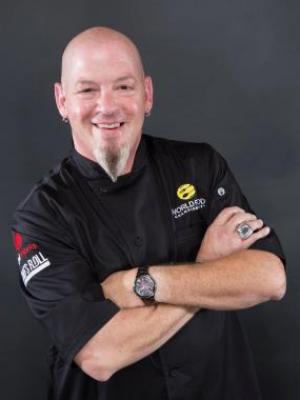 Representing us in the Recipe Category, Chef John has already cracked the Top 10 in the World Food Championships and now is laser focused on winning the $100,000 Grand Prize.
His culinary skills have never been questioned in his 33 years of experience, but perhaps what makes him such a treat is his outgoing, funny and loving personality.
When asked what he is most looking forward to in this year's World Food Championships, Chef John had this to say, "To me, the World Food Championships competition is a major career accomplishment. It opens your eyes to the world of #FoodSport, and I can honestly say the best part is celebrating your passion for cooking and the friendships that are made with your peers."
Chef John is a two-time Entered James Beard Award Nominated Chef, one of the most prestigious honors in the industry.
In the Recipe Category, Chef John weighed in with what makes him stand out from the competition, "The edge over the competition comes from a deep understanding of how the audience sees food, how we eat and what we present on the plate. With a previous Top 10 finish, it's easier to embrace the time restraints and conditions of the competition. In the end, it's all about putting the best of you on the plate."
As a rising celebrity chef in the business, Chef John has plenty of choices in product choices during this competition. Why Kansas City Steak Company steaks?
"When it comes to putting the best protein on a plate, it has to be something that screams quality, without compromise. Kansas City Steak Company is the ultimate in quality and taste when it matters, I wouldn't go with anything else."
Chef John has appeared on Food Network and has been the Executive Chef for the San Francisco Giants for seven seasons.
Hoping to build on his Top 10 World Food Championships finish, we're cheering for you Chef John. And we're proud you're representing The Kansas City Steak Company.
Save