Smoked Prime Rib Recipe
Prime Rib is always good. Prime Rib that is smoked is perfect.
Check out our very own Kansas City Steak Cook Team competitor, Sherri Williams' killer smoked rib recipe.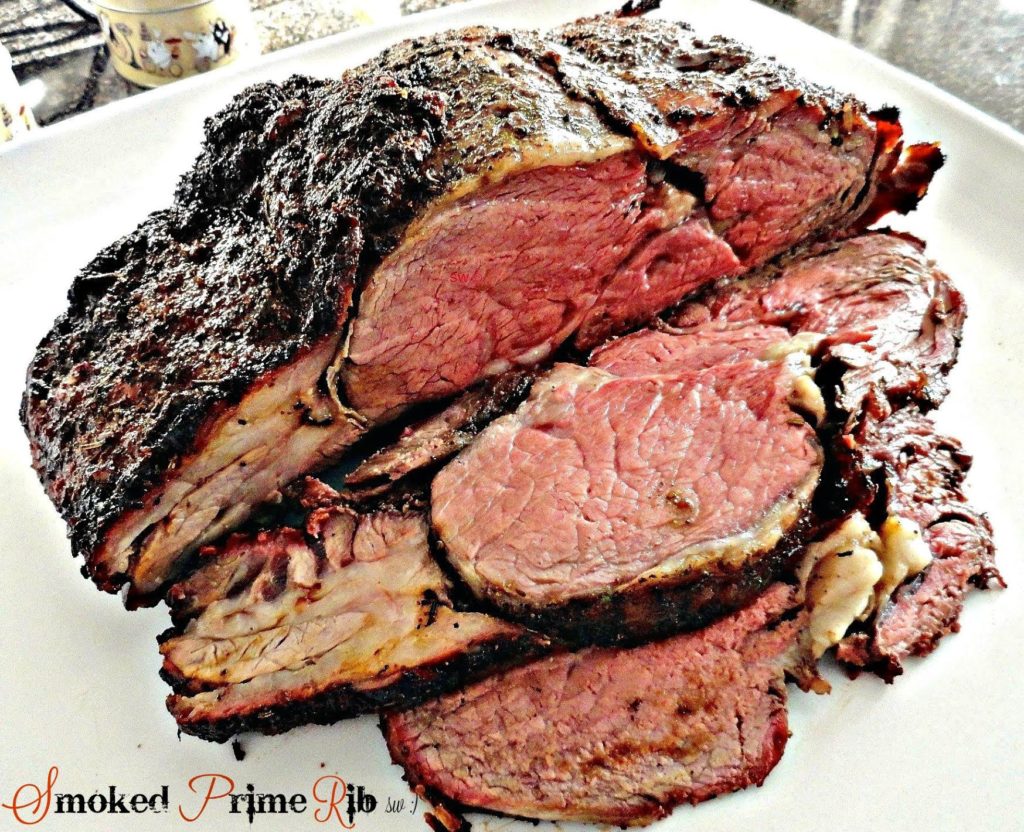 Ingredients:
1/4 cup extra virgin olive oil
3 Tbs dijon mustard
3 Tbsp herbs de provence
2 1/2 Tbsp smoked sea salt
1 1/2 Tbsp cracked black pepper
5 pound boneless Kansas City Steak Company Prime Rib Roast
10 garlic cloves, sliced in half
Combine olive oil, mustard, herbs, salt and pepper in a mixing bowl.
Poke holes throughout the prime rib and stuff each hole with a garlic slice. Rub olive oil and mustard mixture over prime rib.
Cover prime rib in plastic wrap and place in fridge over night. Remove from fridge and allow to reach room temperature.
Meanwhile, heat smoker to 250 degrees. Smoke for 2-3 hours or until internal temperature reaches 130 degrees for medium rare. Remove prime rib from smoker and cover with aluminum foil. Rest for 30 minutes.
Happy eating!