Steak Worth Sharing
Tags :
entertaining 
From the comforting chatter of friends and family interacting around the table, to the enchanting aromas of a delightfully delicious menu filling the air, there's just nothing like dinner with those you love to cultivate a sense of belonging and community. Humans are social beings, and if there's anything we've learned recently, it's that life is meant to be shared together.
When we eat meals together, we're not merely fulfilling the daily requirement of consuming food needed for survival. We're also filling a necessary component of life: conversing with those we care about, investing time into our relationships, and choosing to be a part of each other's' lives. Mealtime affords us the unique and needed opportunity to carve out and cultivate community in the middle of a busy world.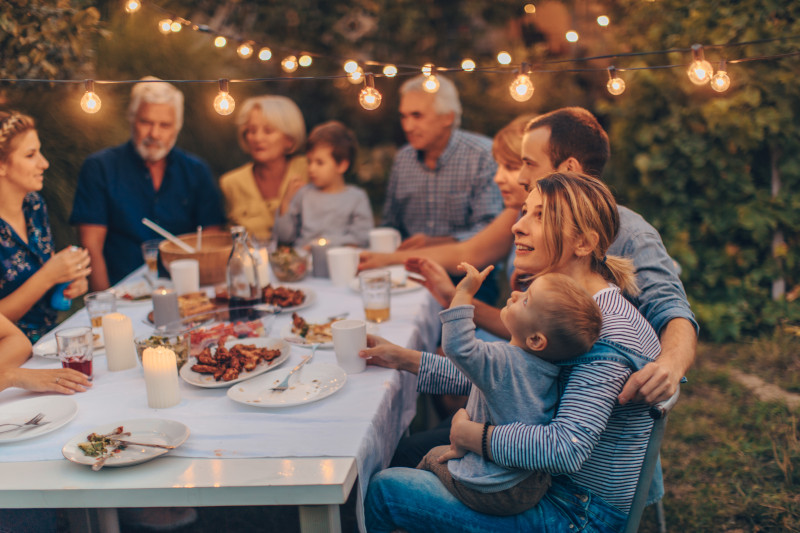 From our favorite butter-tender Filet Mignon to the steak-lover's favorite Boneless Ribeye, and every cut in between, our steaks are worth sharing. Choose the cut or assortment of cuts your crew will love, then craft a mouthwatering menu guaranteed to bring social dining back to the forefront of your regular routine. Kansas City Strip, Bacon-wrapped Filet Mignon, T-bone steaks, Porterhouse… The only poor choice is the one you don't make.
Pair your perfect steak entrée with an assortment of crowd-pleasing side dishes, like Twice Baked Potatoes with Cheddar and Bacon, Creamed Corn, comforting Green Bean Casserole, or creamy Mac and Cheese. Follow it up with a dessert you can linger over: Lemon Cream Cake, Chocolate Truffle Lava Cake, or Key Lime Pie.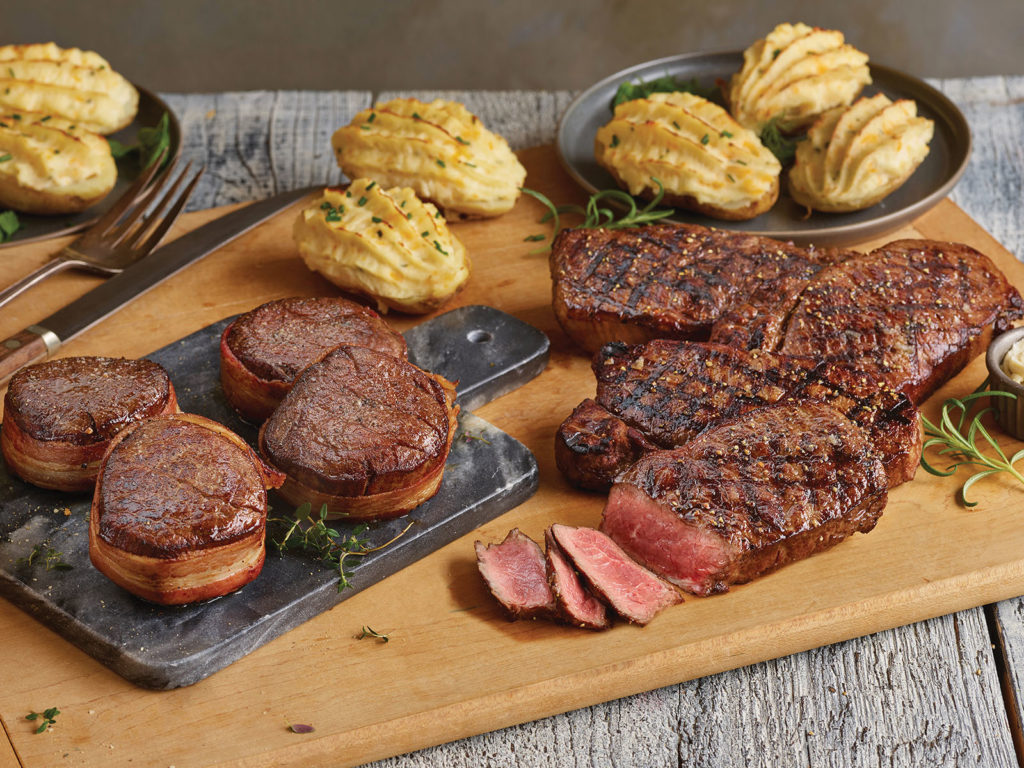 Whether sharing a meal with family, or hosting a small gathering with close friends, eating meals together provides us with the chance to slow down and show those we care about that they are important to us. So, it makes sense that the best shared meals involve delicious, savory food that encourages conversation and interaction. The best meal is one that allows us to slow down and savor the flavors and people with us. In our humble opinion, there's no better way to do that than over a truly great steak.
We want to hear from you: tell us your favorite steak to share in the comments below, then share with your friends!