Sizzling Summertime Habits You'll Love
Tags :
grilling, 
summer 
The heat is on, but a dip in the nearest swimming pool and a refreshing, frosty drink aren't the only things we're looking forward to this summer. According to a recent survey conducted by OnePoll on behalf of the Kansas City Steak Company, there's nothing quite like summer grilling.
Grilling isn't Just for Burgers and Hot Dogs
Of course it's not! It's for steaks, too! 7 in 10 people surveyed agreed; grilling isn't just for burgers and hot dogs.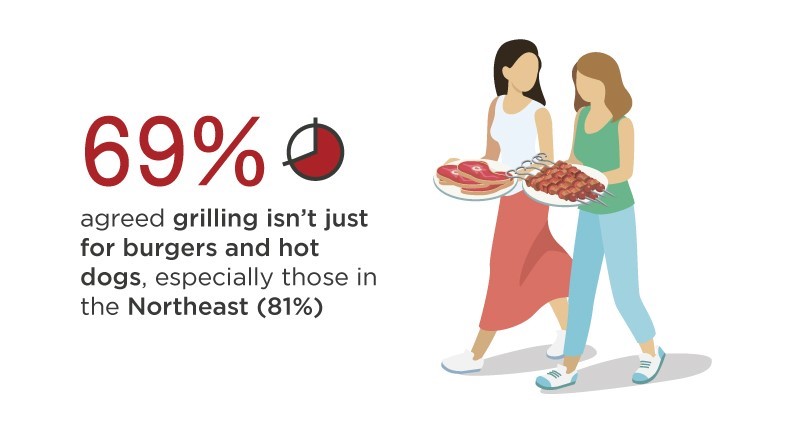 Ribeye, T-Bone, Top Sirloin, Porterhouse, and KC Strip steaks were the top choices when it comes to respondents' favorite steak to throw on the grill.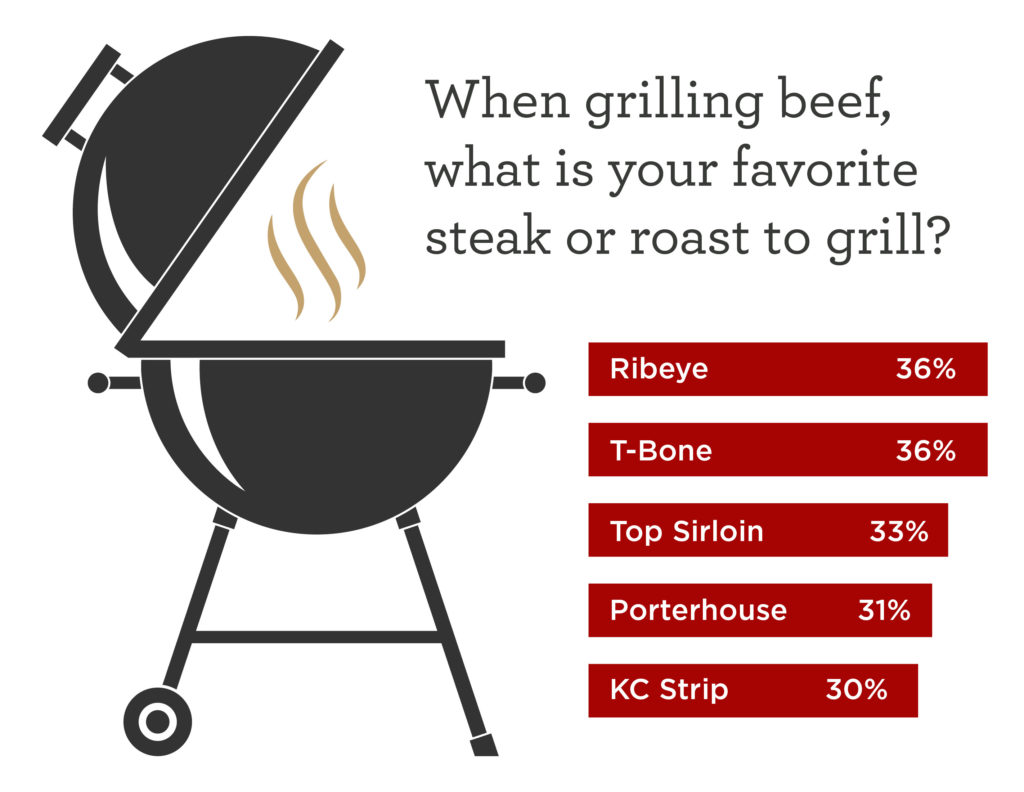 Specialty Cuts are Perfect for Grilling Season
39% of survey respondents were interested in grilling Flat Iron Steak this summer. Second in tenderness only to Filet Mignon, Flat Iron Steak is an excellent choice for any steak lover.
Picanha was the top specialty cut for 29% of survey respondents. Sometimes known as the Coulotte, the Picanha is cut from the Sirloin Cap and is often difficult to find. The incredible flavor and tenderness found in this cut make it the prize of Brazilian steakhouses everywhere and a specialty cut worth grilling for your next gathering.
The Tomahawk piqued the interest of 37% of those surveyed. With delicious marbling and plenty to share, this long-bone Cowboy Ribeye is guaranteed to impress your guests and your palate.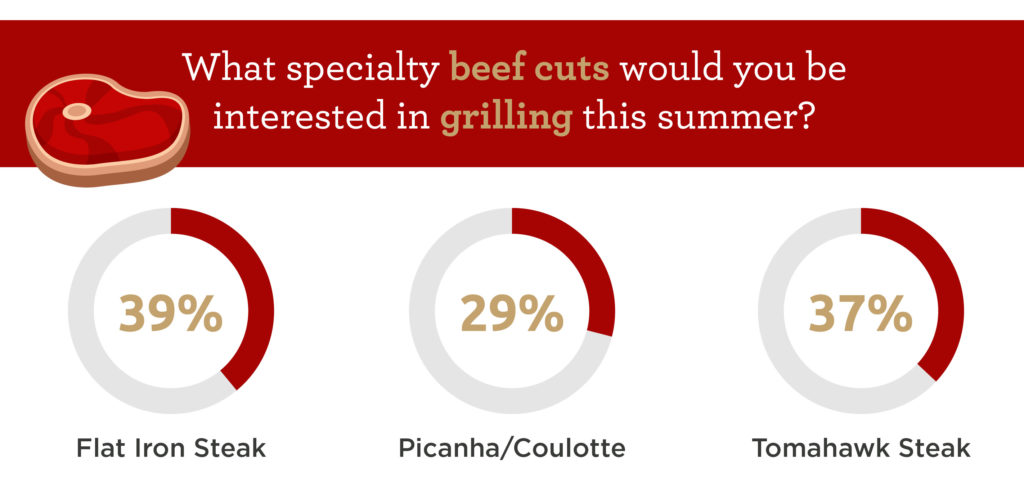 Grilling is a Healthy Hobby!
Summer is a great time to focus on health, and 62% of people surveyed consider grilling to be a healthy hobby! We happily concur.
Simply being outdoors in the sunshine and fresh air is said to help improve blood pressure, improve sleep, elevate Vitamin D levels, lessen anxiety, and much more.
And we can't forget to mention all the added muscle tone you'll build by flipping burgers and steaks at just the right time!
Grilling at Home Gives Us Time to Connect
Life is meant to be shared. Grilling at home instead of going to a restaurant creates needed space to reconnect with friends and family, spend quality time and make new memories together.
From Independence Day to Labor Day to family gatherings, there's nothing like the sizzle of the grill and the aroma of mouthwatering steaks to enhance the enjoyment of conversation, laughter and the warm summer breeze with those who mean the most to you.