Tailgating Profile – Arrowhead Tribe Tailgate Crew
Tags :
tailgating 
Football season is here. And with its arrival comes crisp weather, warmer clothing and our favorite football tradition: tailgating.
Whether you're tailgating at home or in the parking lot of a sold-out stadium, football is the perfect excuse to extend grilling season.
That's certainly the case for 12 Kansas City residents who have taken the Chiefs parking lots by storm since 2003, when they formed the Arrowhead Tribe Tailgate Crew.
Seven family members and five friends are the die-hards, though their pre-game (and sometimes post-game) parties have reached as many as 60.
Whether it's a 90 degree August preseason game, a near-freezing January playoff matchup and every point on the calendar and thermometer between, you will find them there.
Their ritual is as superstitious as it is all-encompassing.
For a standard 12pm Sunday home game, they roll into the Arrowhead lots at 7:30am and begin to set up shop.
Canopies unrolled, grills unloaded, coolers unpacked, speakers cranked loud.
It's gameday – in delicious style.
This tailgating tribe packs a major culinary punch. Not satisfied with the "grab some cheap dogs and burgers" tailgating plan, they roll out the Chiefs-red carpet each time.
The crew rotates responsibilities for the main dish. Kabobs, carne asada tacos, flank steak, stir fry, and fajitas are just a sampling of the fare.
"We always have a case or two of KC Steak products in the freezer," Richard Escutia – one of the founding members said.
Their go-to is our Kansas City Strip and Steakburgers. Who could blame them?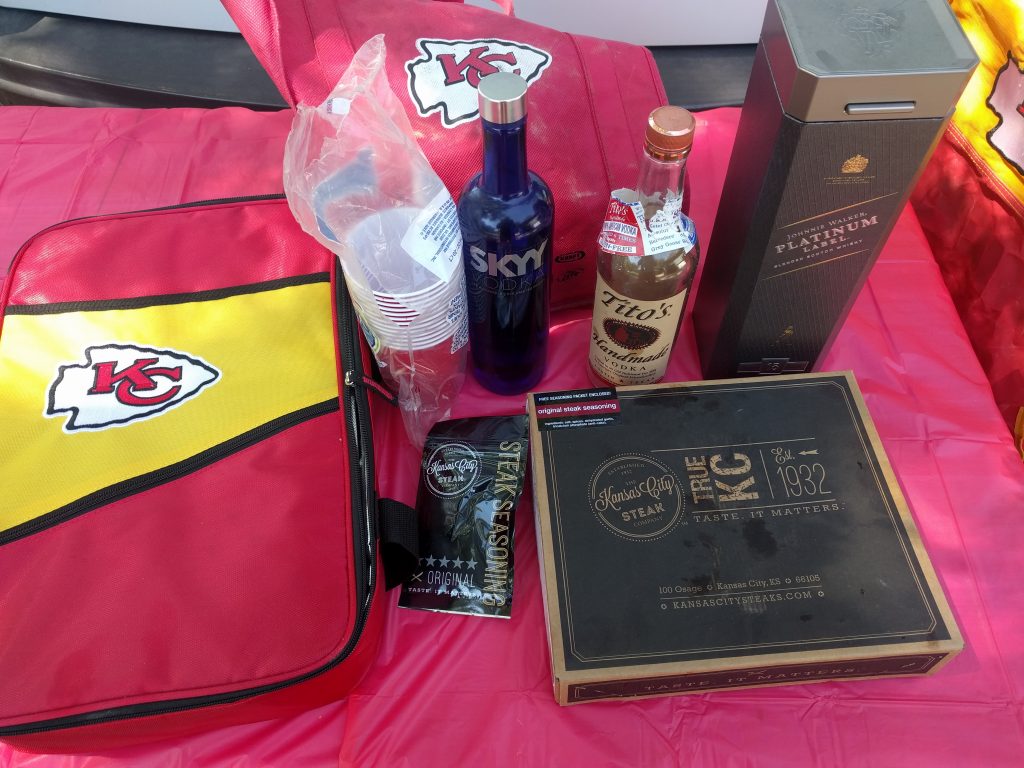 And as much as we celebrate their steak-infused tailgating, we thought it was worth mentioning this unique dish: a Southern Crawfish Boil.
Complete with boiled crawfish, sausage, corn on the cob and potatoes, they ate it right off the butcher paper.
It's become tradition to kick off each regular season with this same meal.
This friendly tailgate tribe has yet to meet a stranger and they're quick to give some of their best food to their parking lot neighbors.
The food and experience is so tremendous that they've been on the receiving end of some celebrity stop-by visits.
Anthony Bourdain, Dr. BBQ, Chiefs Owner Clark Hunt, and Royals First Baseman Eric Hosmer are a few of the highlights.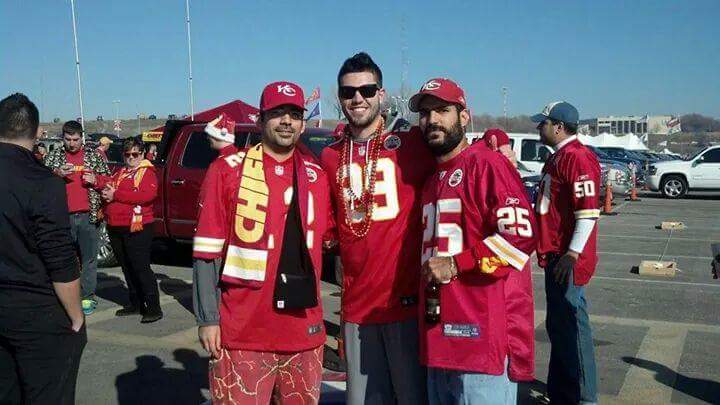 Beyond the menu and famous people, the tailgate games and music are another draw.
This tribe doesn't hold back when it comes to the fun.
Their tailgate games include corn hole, washers, ladder ball, beer darts, beer pong, oversized Jenga and naturally, the trusty pigskin to toss around.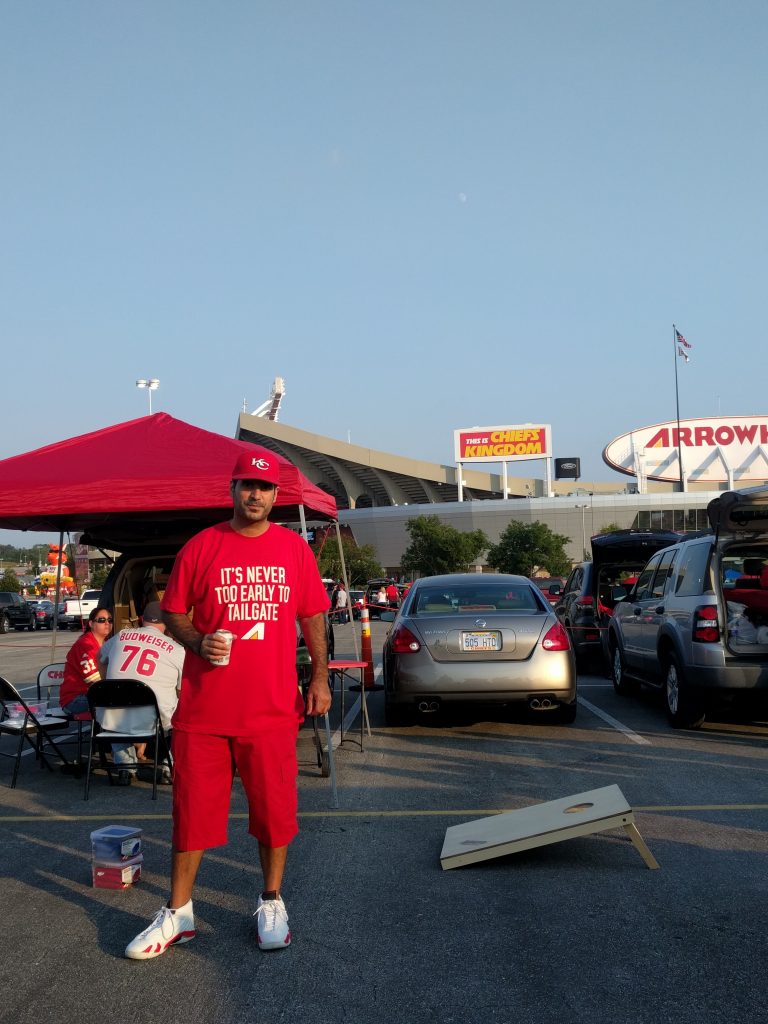 All the while, classic Chiefs jams like "Crazy Train" by Ozzy Osbourne hover near the smoke from the grill.
For the not-so-serious tailgaters looking to take their tailgate game to the next level, what suggestions does the Arrowhead Tribe Tailgate Crew have?
"First, you have to get a solid canopy for the rainy days, this is a rain or shine operation. And second, you must have a great, trusty grill. Not a cheap one that will only last you a year."
You should take their word for it. They know a thing or two about tailgating.
And if you happen to be at a Chiefs game this fall, swing by and see what they have cooking in the front row of Lot G28.
They'll be there, like always.