The Kansas City Steak Cook Team Competitor Profile: Dave Elliott
With an entry name like "Porky McBeef and the Cluckers", we had to find a way to work with Chef Dave Elliott.
A World Food Championships first place finisher in 2013!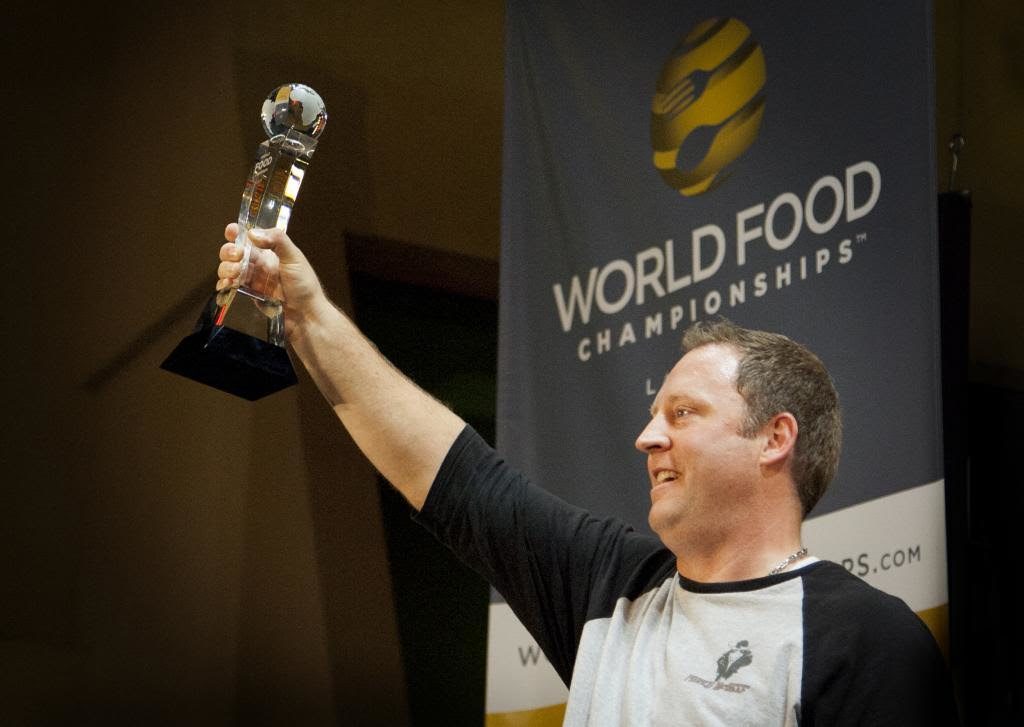 He's another member of the star-studded team we've put together for the World Food Championships in Orange Beach, Alabama from November 9-13.
Representing us in the Burger Category, Chef Dave has competed in over 75 contests. His specialty is outdoor cooking like Burgers and BBQ, but he has also competed in Dessert and Pasta at the World Food Championships, finishing in the Top 10 twice.
When asked what he is most looking forward to in this year's World Food Championships, Chef Dave says, "The best part of competing at the World Food Championships is the people! I have met so many great friends through this event."
It's no wonder he met so many friends, who wouldn't want to be near a Chef who pulled down two Top 10 WFC finishes and two perfect scores at the American Royal World Series of Barbecue.
"I think my skill and ability to cook well under pressure are what makes me stand out at the World Food Championships. I believe great food doesn't have to be fancy, but using quality ingredients and cooking the meal to perfection is what makes it special."
We agree Chef Dave and it's one of the many reasons you're on the Kansas City Steak Cook Team.
As part of the Steakburger offering he'll be cooking up for the lucky people in Alabama next week, Chef Dave is using steaks from The Kansas City Steak Company.
He could have chosen many different steak options, so why Kansas City Steaks?
"I was looking for the best beef I could find for my burgers for the 2016 WFC, and I found that in The Kansas City Steak Company. I feel slightly guilty about grinding up those beautiful ribeyes to make my burgers, but I also know they will be some amazing burgers that will have a flavor and juiciness like no other!"
Don't feel guilty Chef Dave. You're making everyone drool.
We're cheering for you to bring home another championship!