The Kansas City Steak Cook Team Competitor Profile: Eric Harland
Our Kansas City Steak Cook Team is ready for the bright lights and competition of the World Food Championships in Orange Beach, Alabama.
The team wouldn't be complete without a Kansas City resident representing us, after all the best steaks in the country are shipped from our location in Kansas City every day.
After working together the last few years, it was a no-brainer to have Chef Eric Harland ring lead this team for us.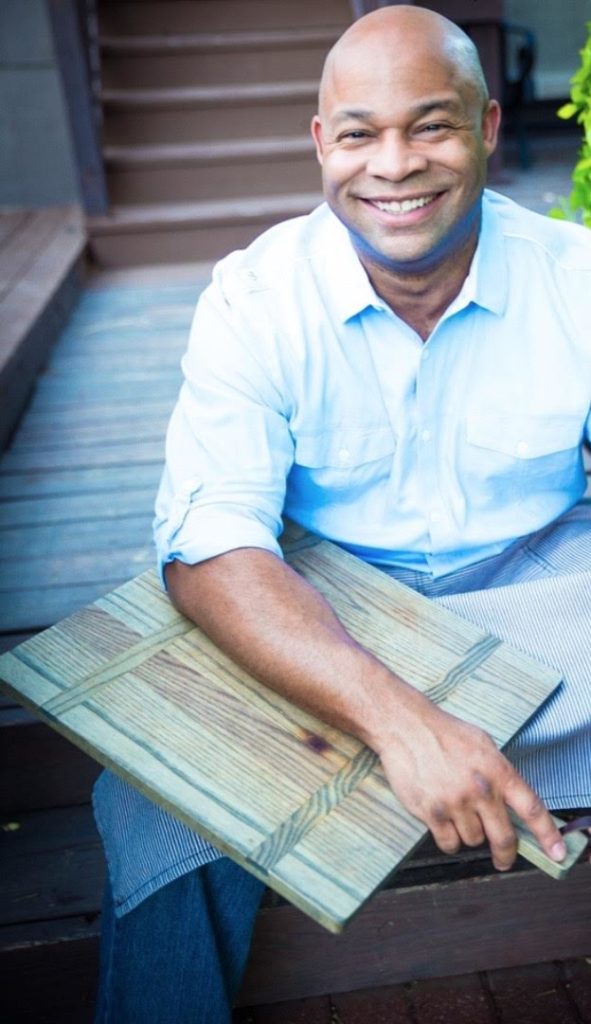 He's a three-time World Food Championship competitor, but he's been blazing the competition cooking scene over the past seven years.
Representing us in the Steak Category, we asked Eric what he's most looking forward to in this competition.
"The main thing I am looking forward is getting together with the new Kansas City Steak Cook Team as well as touching base with other Food Sport Competitors across the world. What people need to know is that our Cook Team is an extremely talented group, but we are still a small part of a unique sub-culture, a culture that really loves to cook and take competitive cooking to an alternate reality. We all live for this, we all breathe this and this is who we are, so getting back to the World Stage and showing what we can do is what we all look forward to in competing at the World Food Championships."
Chef Eric is dedicated to producing high quality, creative and innovative dishes for the public during catered events and for private clients.
He has mastered "off-the-wall" concepts for "off-the-chain" tastes. Trust us, we've tried his masterpieces and we agree.
So what makes him stand out against the competition in the Steak Category?
"Being in the Steak Category, which is a first time category at the World Food Championships is exciting. There are over 50 talented and seasoned steak cooks and chefs this season. I am a Steak Artisan, a Craftsman of Steak Poetry using old world methods of combining the simple with the unexpected. Anyone can cook, sear and get the over-rated grill marks into a steak, but not everyone can make an art out of it. I plan on blending the culinary influences from the Alabama South and combining the global flavors from South America to Asia."
We're glad he's representing The Kansas City Steak Company with an answer like that. First time category and we're biased of course, but we got the best of the 50!
And not only is he representing us, he's using our products. With endless choices of steak source options, why compete with Kansas City Steaks?
"That is simple. Quality and consistency. I have cooked too many Kansas City Steak products to count, for the tailgating thousands at Arrowhead Stadium to the farm-to-table fifty, the product is the same every time. From my perspective, Kansas City Steak Company takes pride in the four W's. WHO the beef comes from, WHERE the suppliers are located and WHAT beef they select makes them WHY they are #1 in brand quality. But as a cook, it's just working with a company that understands great quality, it really is that simple."
Keep your eyes on Chef Eric in Alabama, we're proud he's paving the way for our Kansas City Steak Cook team.