Veal is For Real
Tags :
product of the month, 
recipe 
Let's get real about Veal for a second and touch on the American Veal Association's (AVA) Statement of Principles. Producing food consistent with the AVA's values and guiding principles follows these guidelines
Food Safety
Animal Care
Environment
Employees
Community

Veal is a lean, versatile meat that can be sautéed, grilled, braised, stewed or broiled. While it contains less fat than beef, veal is rich in nutrients – protein, zinc, niacin, vitamins B-12 and B-6. Cutlets are the most common cut of veal; roasts, chops and ground veal are also very popular. There are different meat cuts for beef, but those are not common in veal. Usually, beef is red colored, while veal is yellow or pink in color. Bone-in cuts are cooked to make demi-glace, a rich sauce widely used in French cooking.
With that said let's explore some of my favorite ways to prepare veal.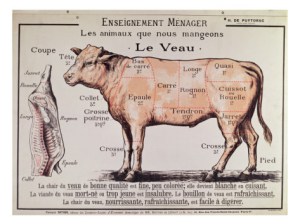 The above image is a French veal chart from around the turn of the century. You can easily find more modern charts in English on the internet, your grocer, or your butcher. I like this one for its aesthetic contribution.
Scaloppini refers to the shape and thickness of each slice of veal, typically taken from the leg. My favorite way to prepare these little gems is to thaw them in the fridge while preparing for the "pounding". Using a heavy cutting board (usually wooden) lay butcher or parchment paper down with the slick or waxed side facing up. Lay the cutlets out and cover them with butcher paper. Lightly pound the veal with the flat end of the meat mallet. If you don't have a mallet handy you can use a full bottle of red wine. Open your paper and add All-Purpose Flour to the top and bottom of each slice & salt and pepper generously. When thoroughly coated shake loose flour off and delicately lay into a sauté pan with hot olive oil (about 365°). Do not move the scaloppini. Let them sear for 2 ½ minutes, turn over and let cook for 2 additional minutes then remove from pan and shingle in an oval shallow casserole and place in oven to keep warm.
Now, you've laid your canvass and you can decide which way to take the dish. Northern Italian you might add lemon juice, capers, and white wine or you could take it a little further south in Italy and add marinara sauce, some fresh mozzarella, and perhaps mushrooms and olives for sharpness. You can just gently whisk these ingredients in to the sauce to create your own. Can you think of a few veal dishes you'd like to make with this simple method? Just ladle the sauce over the shingled veal cutlets, garnish as you please, and sit down to dinner to receive rave reviews.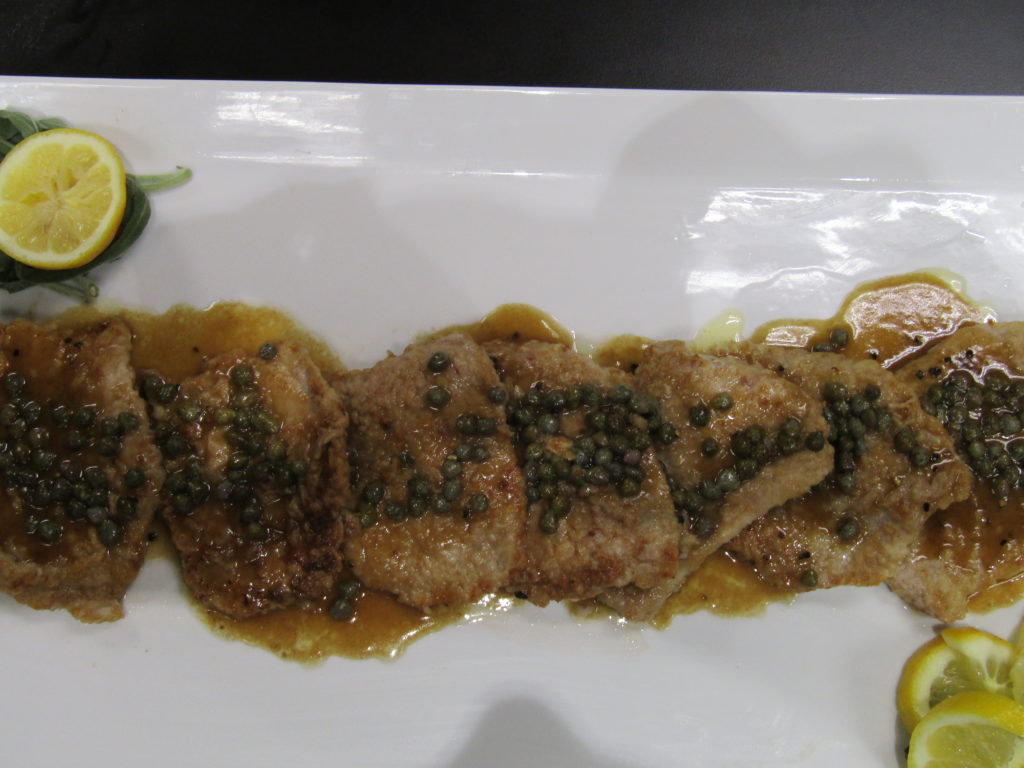 Veal chops are really great BBQ style, with your favorite sauce, flat grilled, with a nice rub or just salt & pepper, or lightly braised until it is fork tender. You can't go wrong with the impressive visual cue that a beautiful, medium rare veal chop brings to the table. And, of course veal & peppers and the almighty Osso Bucco!
We are here to always give you some awesome recipes and do's and don'ts. Don't let it be intimidating. Veal is as easy to prepare as anything else. Just work with some of these great cuts and impress yourself too!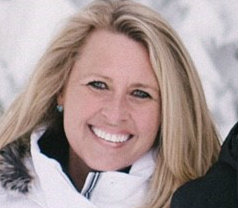 Source: Amanda Bushong
Director of Merchandising at The Kansas City Steak Company